Experiments in websites/databases with hundreds of links (mock-ups)
With assistive technology in mind (screen readers, eye trackers, hover state use etc) as well as design and control/curation of information, I explored possibilities of two sites, Resident Advisor and the Museum of Contemporary Art Chicago (MCA). The concept was to present all/majority of information on a website on the home screen. The goal was for users and assistive technology to curate and navigate by their own volition, as opposed to a designed route or system. For the MCA, I explored accessibility of artists and their work, and how to communicate the work beyond visuals i.e. organization, narration, tech assistance. The second site, Resident Advisor, an online music magazine and community platform. I felt RA did not utilize the visual, audio, and curatorial (genre) abilities established by and for the culture it informed and represented. All imagery, containers and text is responsive to all others imagery and text and is also color coordinated for mapping and assistance. The "Advisor" container on the lower left is a unique suggestion for users based on clicks.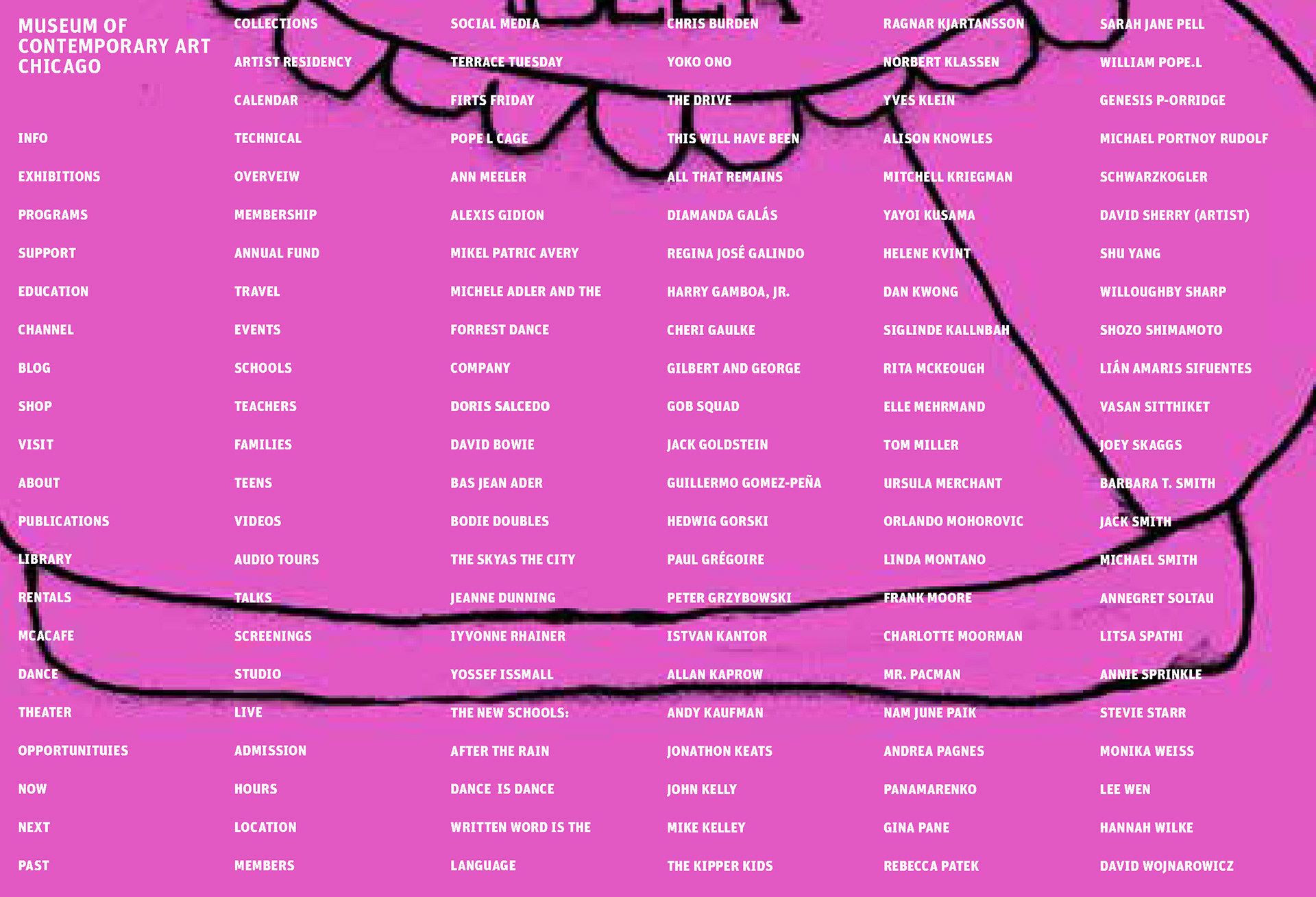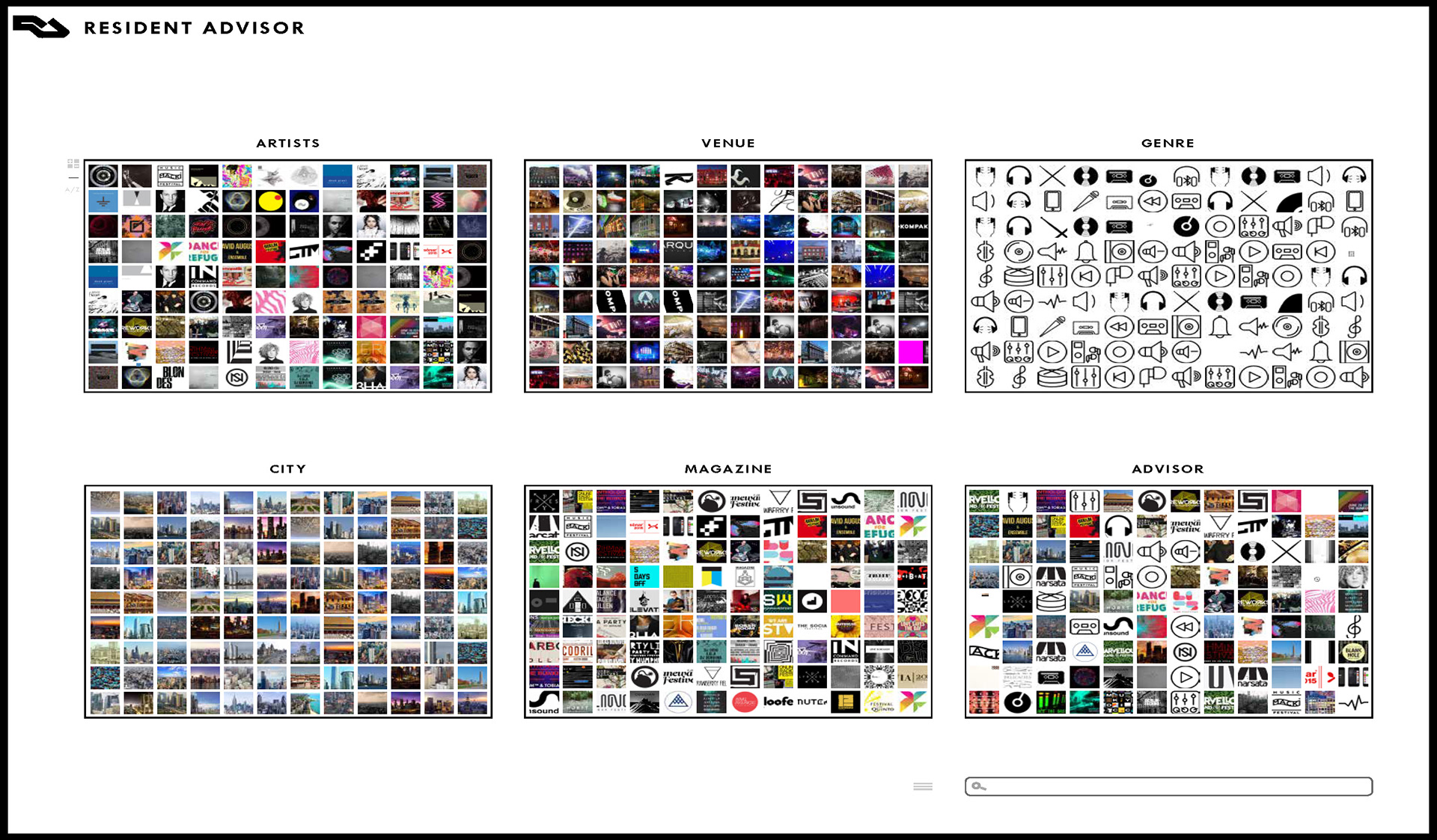 RESIDENT ADVISOR
Video demo
RESIDENT ADVISOR
All imagery in containers is scalable via user control located to the left of the 'ARTIST' container. Each container is responsive to all others. If a user knows the artist by album artwork they can click directly into that artist's information. Users can also hover to read the name or have screen reader assist. Access to individual containers can be selected by users to move through the site based on city, genre, artist, venue, or the magazine to access the desired information. If information desired is unknown, the 'ADVISOR' container is curating based on selected/clicked information. All containers are color coded for the user to know which container is enacted via the frames of the page and container which match in color. This site takes full advantage of the imagery of specific artists, venues, shows, as well as audio, which plays when a specific point is reached in the site or hovered over (example at 0:07 sec. artist Maya Jane Coles plays and if available from a London show or Club. The site gives further access to visual minds and the powerful imagery of the culture, as well as audio and music. Non-visual needs can be accessed using hover for information and screen reader as well as audio and audio hover states that can be enacted in the settings to the left of 'ARTISTS' container. A genie search and info bar is located upon hover at the bottom of the site. Individual screens below
MUSEUM OF CONTEMPORARY ART CHICAGO 
Video demo

All information is interactive and color coordinated, thus able to be categorized by visual and screen reader technology, which can read selected and responsive information. When users hover over 'EXHIBITIONS' an underline will highlight all current artists exhibitions, screenings, and other materials. When the users clicks an artist, they are taken to a page of selected artist works, then, to an information page of the artist and relating materials to the museum. This information is embedded with audio from the artists, museum tours, curators notes etc. to be played as needed or desired. Further clicks and scrolls delve deeper and/or back to other information. Artwork is also updating and changing on home screens background showing current exhibitions, performances, guest artists, with descriptions via audio, screen reader, implemented by curatorial staff and artist.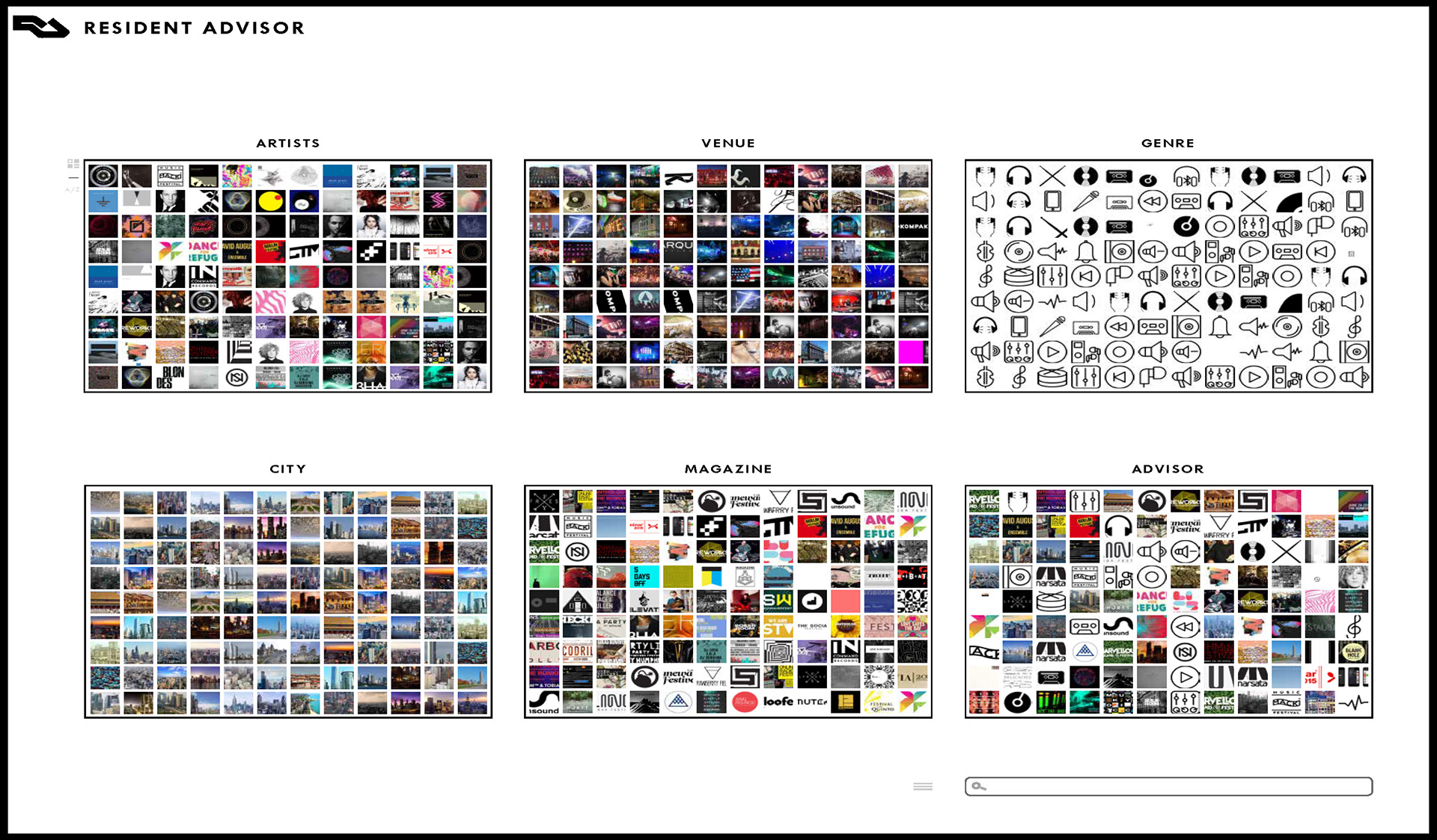 ARTIST container fully enacted (red border of site) with scroll and artist hover (Maya Jane Coles
Artist Selected (Maya Jane Coles)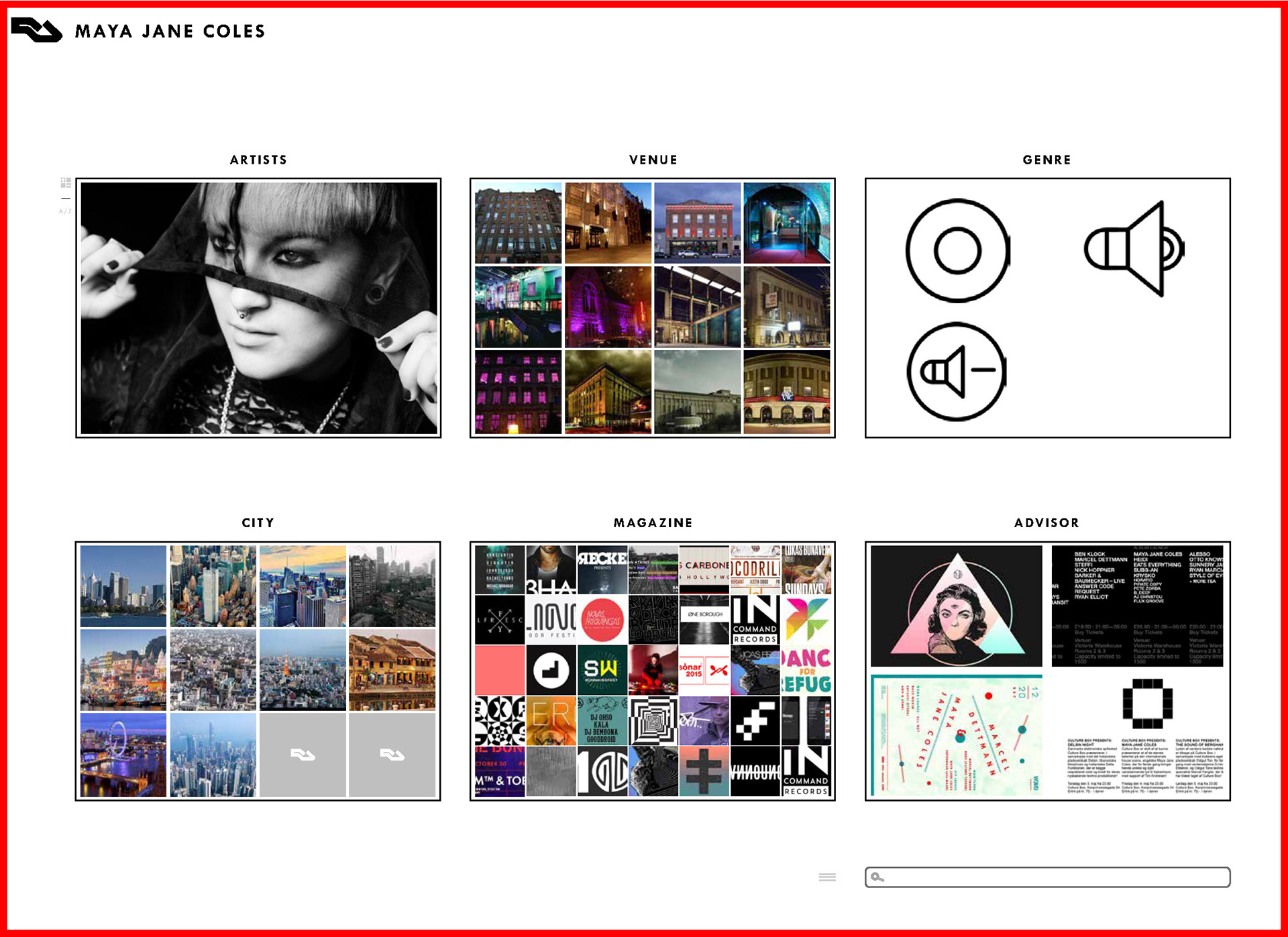 Artist and city selected (London) ft. hover state
Artist, city and venue selected to bring up show, with the latter available at the top of the page for access back to specified container.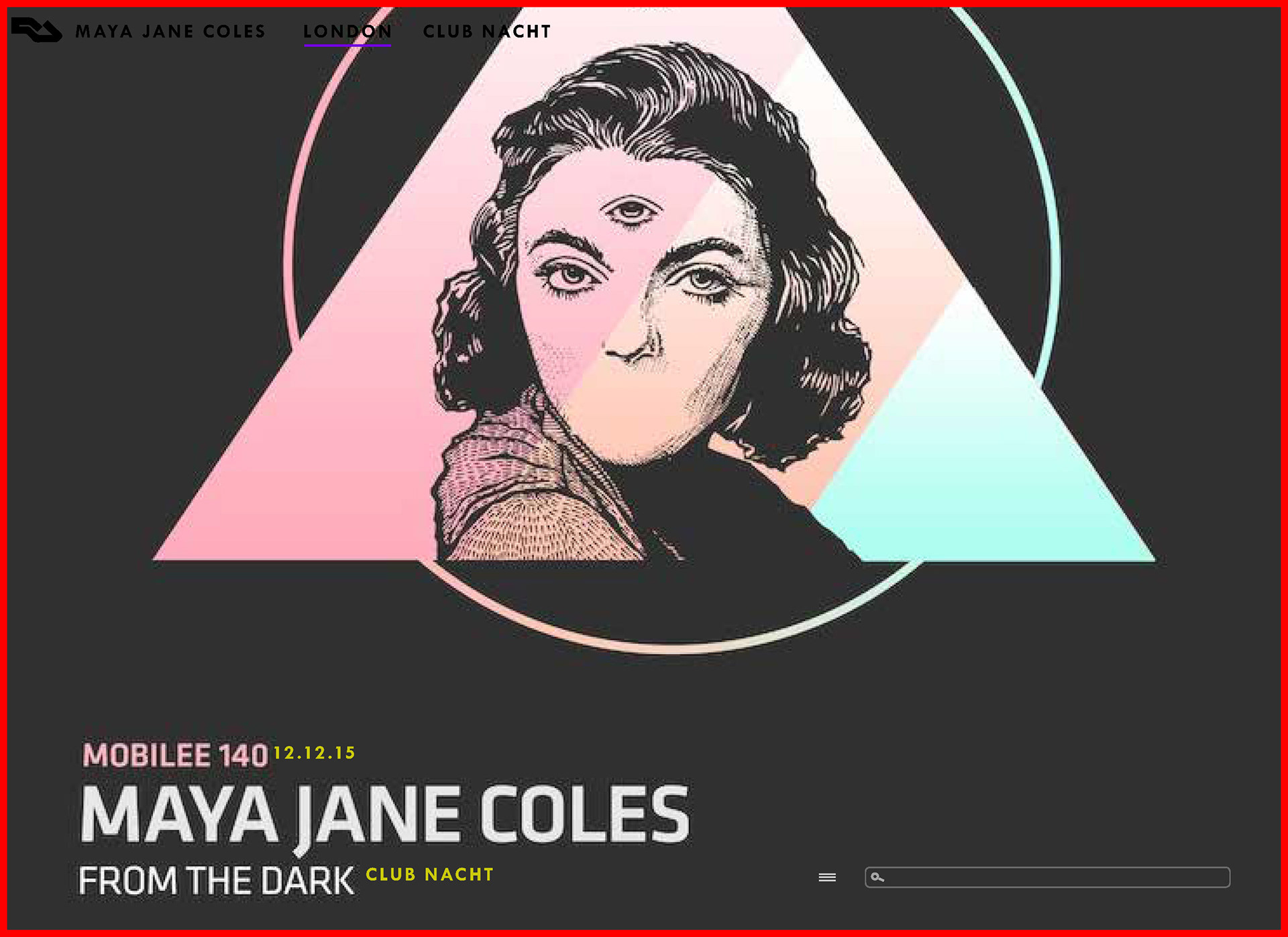 London with magazine hover/click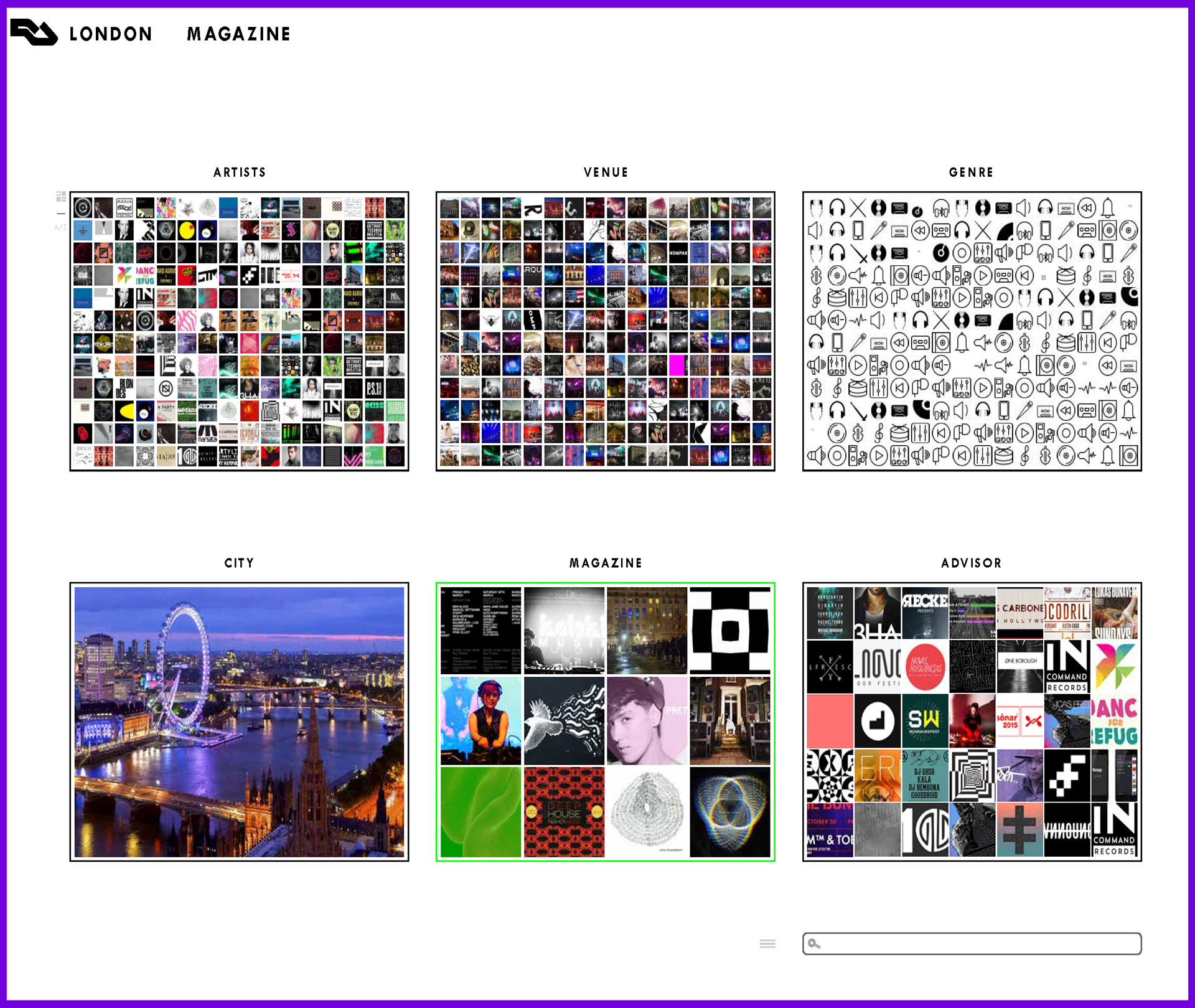 London Magazine Adam Beyer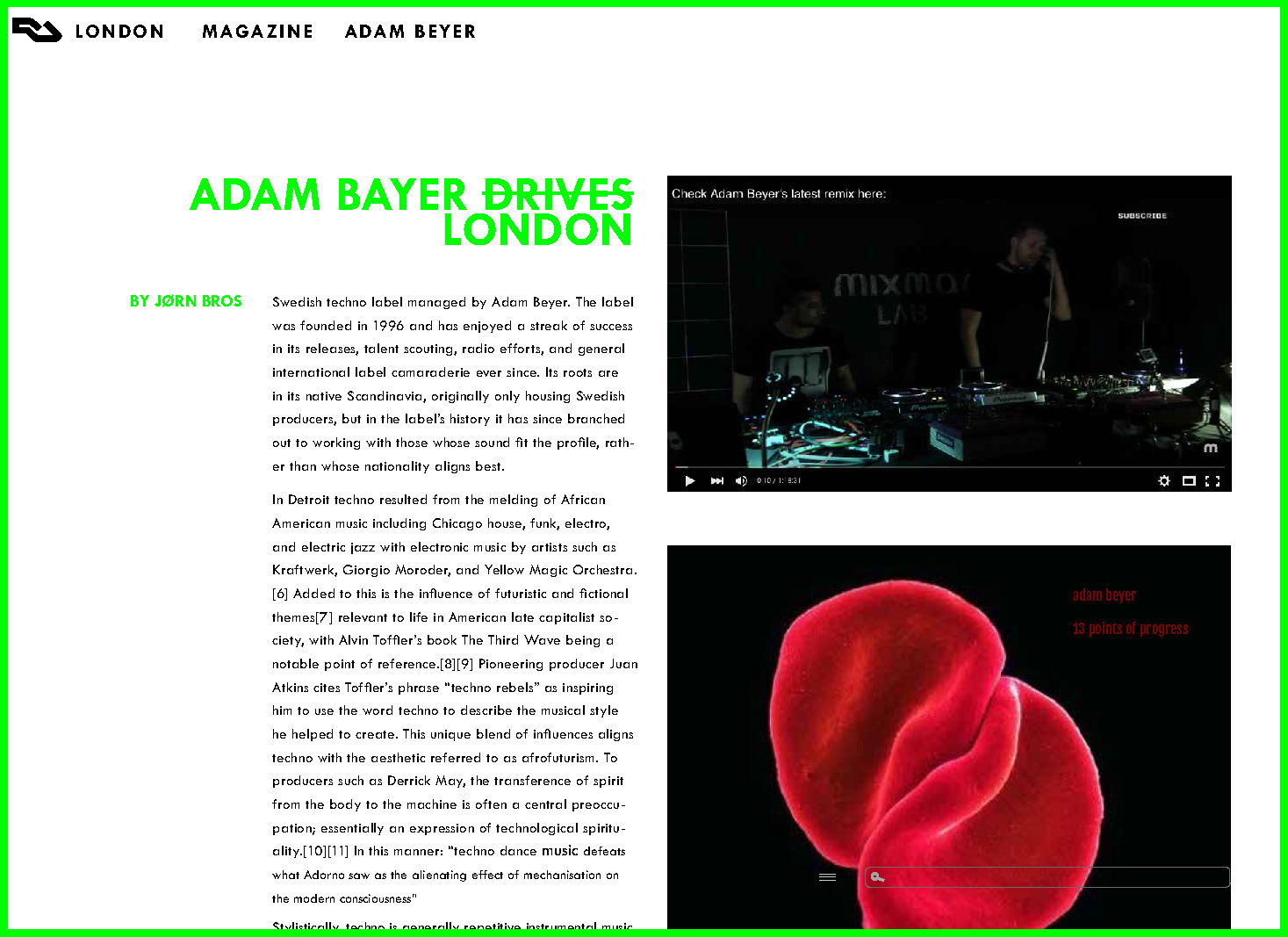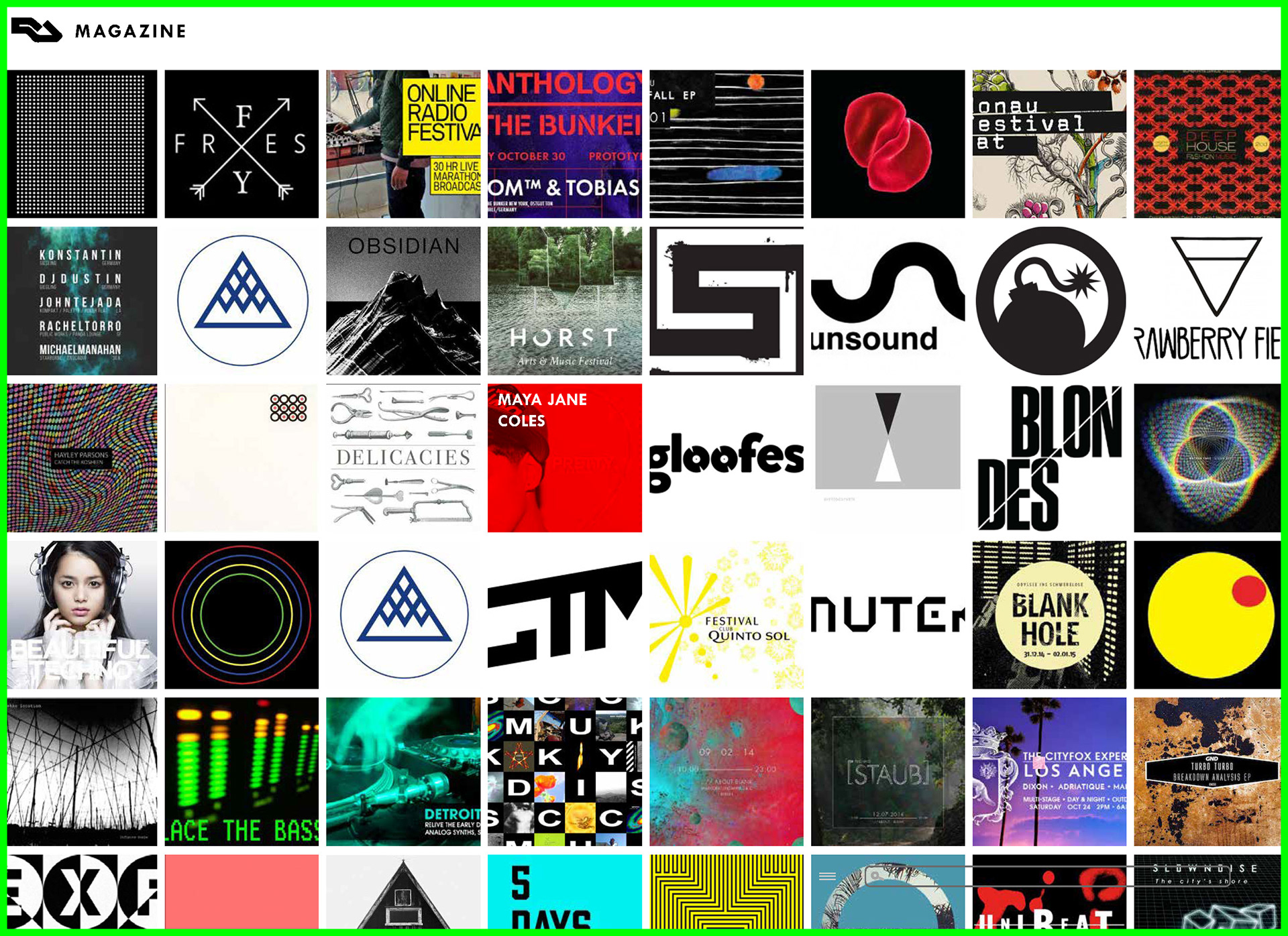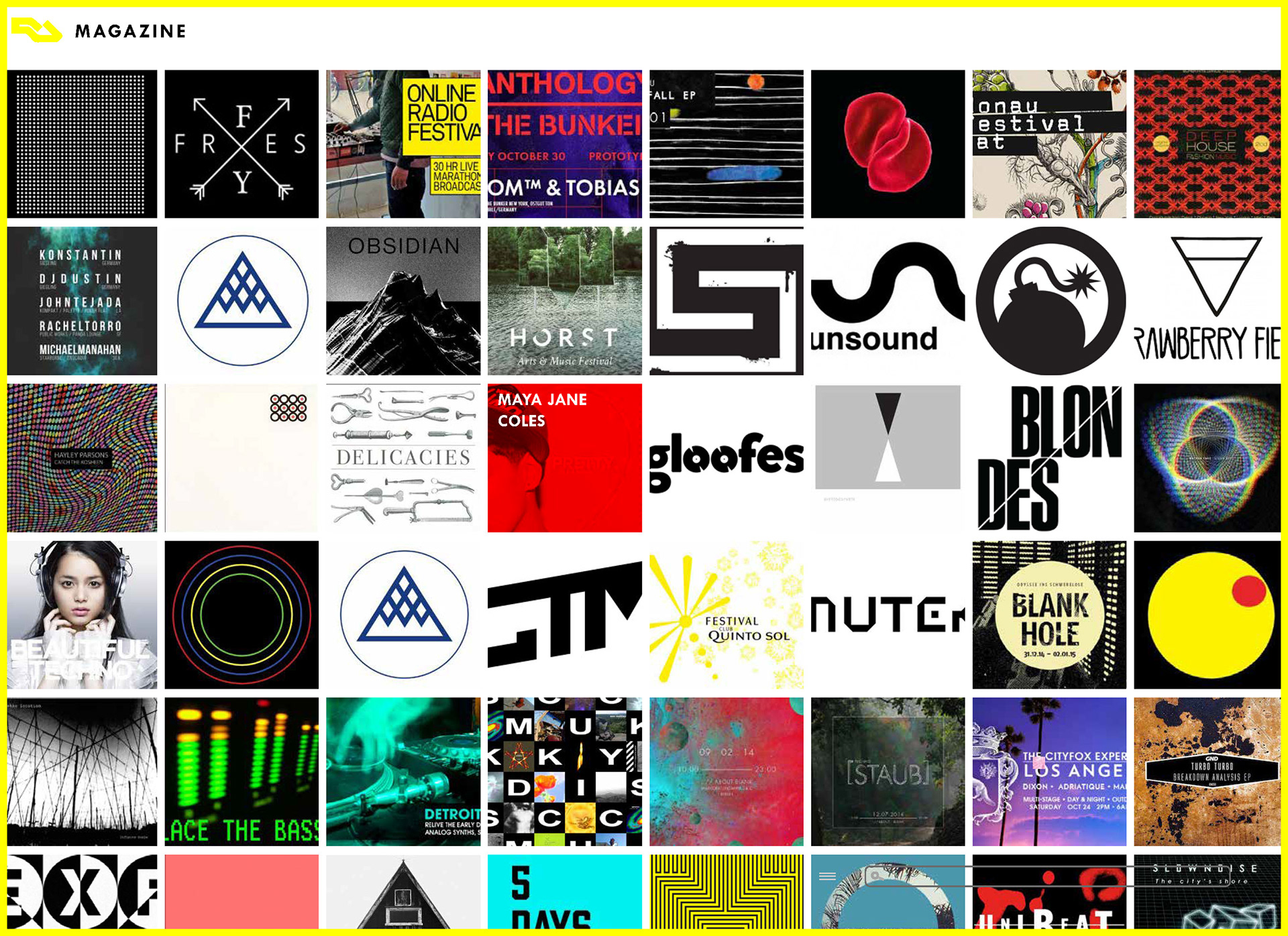 Homepage: venue and artist hover/click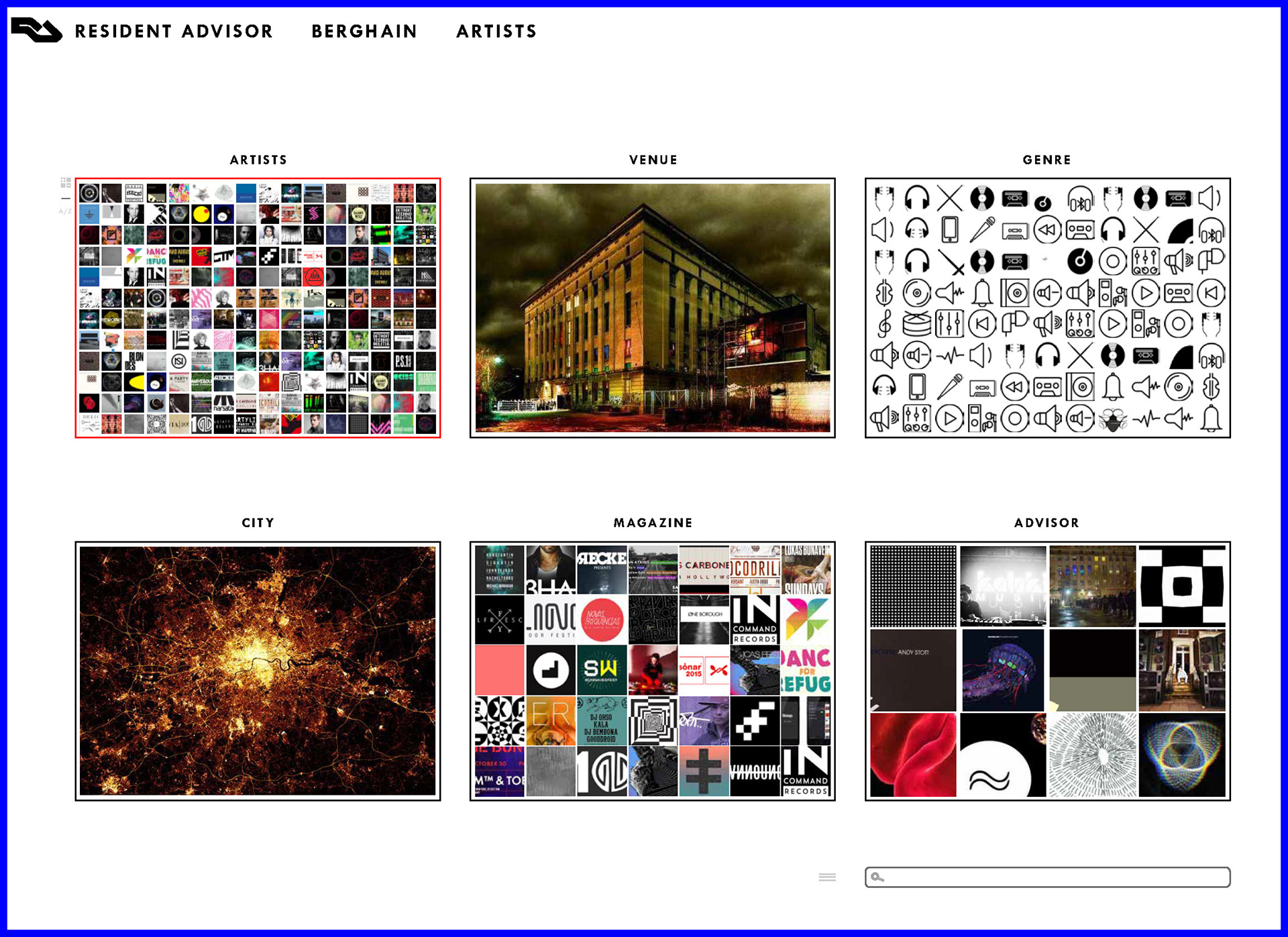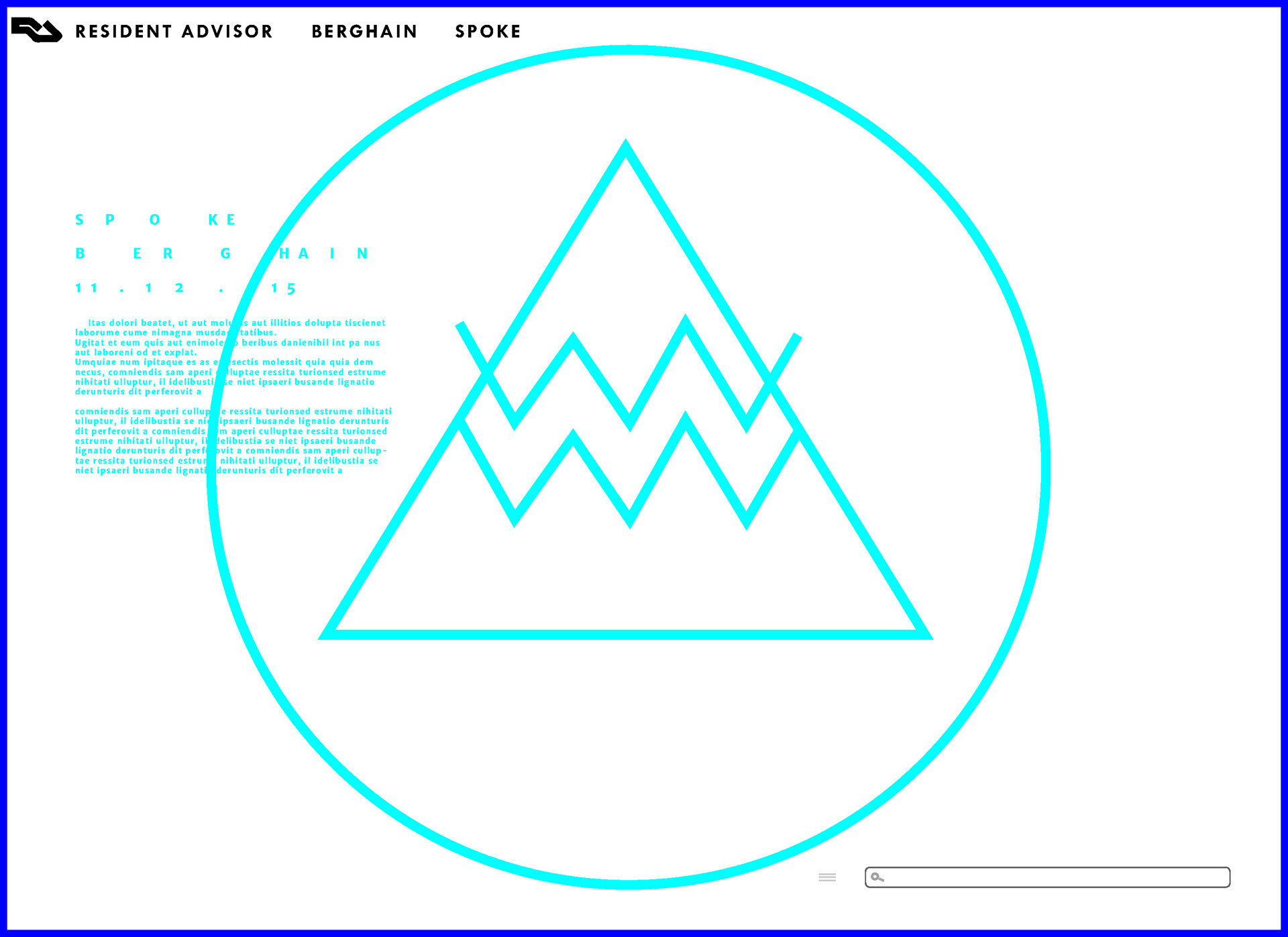 Back to venue, genre selected, city hover, show advised