Introduces exercises and processes to foster creativity and the development of unique ideas for graphic design, advertising and digital applications.
–Graphic Design, Madison College Catalog
This course is designed with focus on process, authorship, ideation and collaboration. We work in self-discovered mediums to fit the concept and communication, while trying proposed processes and methods. Students are encouraged not to concern themselves with aesthetics, but rather hypothesis, tests, play and coherent communication of ideas and generation of substantial concepts. 
Prompts promote fluid workspaces, dialog and dynamic modalities for producing and learning. Prompts center around concepts in education (tutorials, narrative revisions, schema), design and visual communication industries (product placement, mimicry),
contemporary issues and ideology (adaptation, artificial intel), and pop/culture (influencers) and most importantly critique of such. 
COURSE VIEWING + READING:
Ways of Seeing, John Berger,
Wall•E
, 
Ex-Machina
, 
Fyre Fraud
MIMICRY: LEARNING + EVOLUTION
Drew Wolf, Mallory Lochner, Angelica Harper: Museum of Elite Forgery @totallylegitartmuseum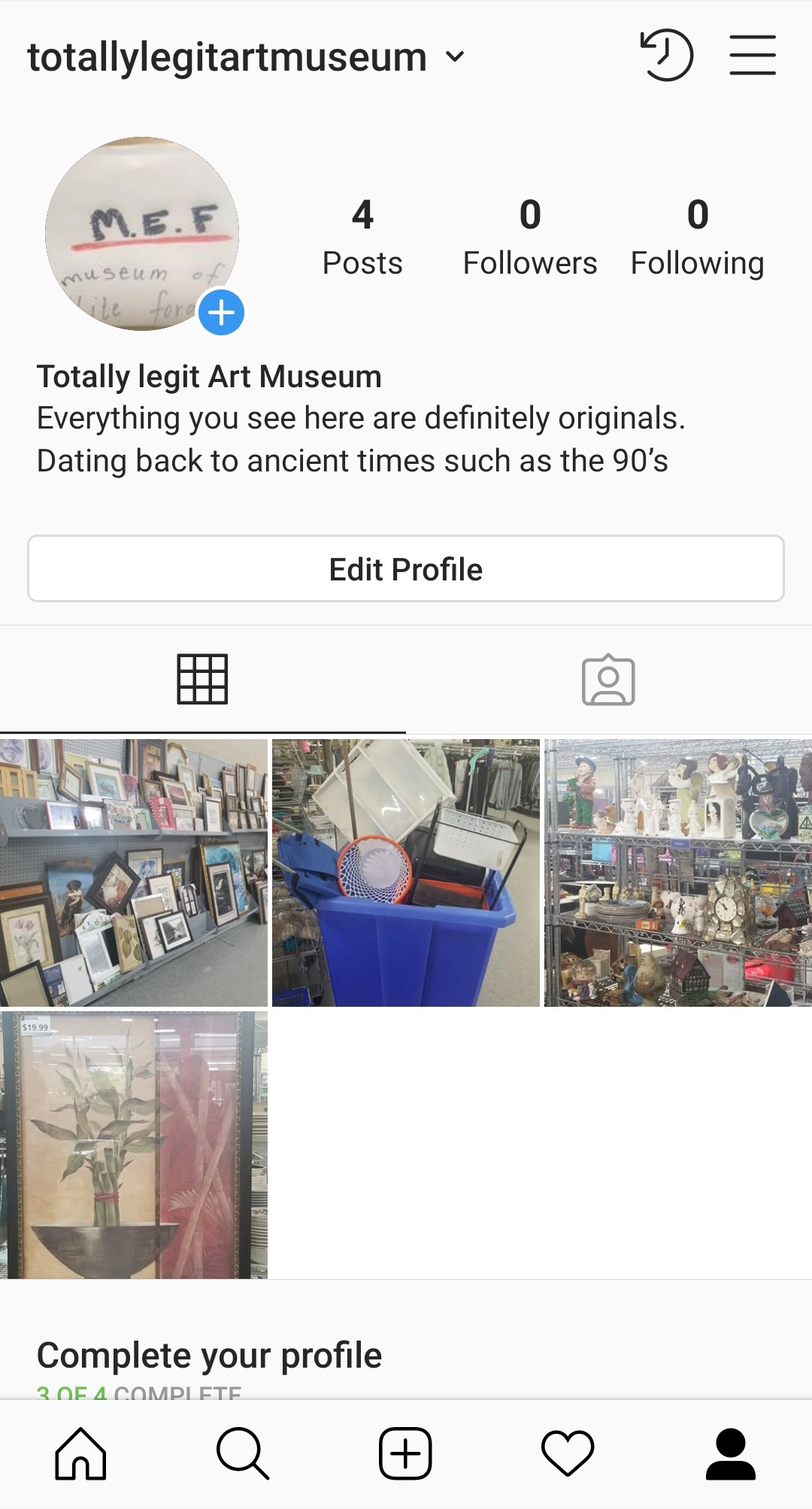 CONTROL: PRODUCT PLACEMENT 

Emilie Butzman: "Disney owns everything" (Iron Man, Star Wars, American Horror Story, Handmaids Tale, Duck Dynasty, Pretty Woman....) 
Devin Tolleson, algorithm brand enhancement 
CRITIQUE, Arthur Hjisendt
Angel Avila: 
Leo the Soccer Commentator
Promoting positive, inclusive, unbiased sports commentary for kids and teens (click)
ADAPTATION: SURVIVAL THROUGH SPECULATION
Joshua Bausch:
Trash Notifications
Sensors on garbage receptacles connect to your smart phone (app with gps for
location) which measures and notifies you of your refuse statistics. Weight and sensors on garbage bins are tracked on social media as your materials, behaviors and stats are public for accountability.  
Kit Hand:
Entoli, Bug Processor
REVISE: NARRATIVE IN IMAGES
Kit Hand:
The Little Seawitch
a revision of The Little Mermaid exploring queer coding and the villains of
children's (primarily Disney) movies
Daniel Hope: Capitalism and Mental Health: a Revision of The Boy Who Fed on Nightmares and Where the Wild Things Are
SCHEMA: DATA VISUALIZATION
Matt Holmen + Cameron Schneberger: Semiotics Trivia
Emma Strieker, Kit Hand, Ashok Rajput: Metaphor Overview in Pictures (organizational puzzle /game)
'Concept Album' –draw in the box for the software to search for albums visually, then listen

Casey Brant, A New Learning Schedule for Grades 5 to 12